"You must never forget this truth… You remain responsible, forever, for what you have tamed." – Antoine de Saint-Exupery
Our History
The History of Colorado Horse Rescue
2015 – CHR wins Nonprofit of the Year from the Longmont Chamber of Commerce! The Hay Barn permit is approved. Years in the making, this new building will free up indoor arena space for riding and events during the winter. The LeadChange program is also launched this year. This innovative, impactful program teaches leadership and team building skills to businesses and corporations through herd dynamics and horse handling exercises. In addition, the Companion Connection Program now pairs long-term volunteers with a special non-rideable horse. Volunteers are responsible for grooming and working with their assigned horse each week along with their regular chores, which gives the entire herd more enrichment and handling.
2014 – CHR's volunteer program expands to include nearly 80 dedicated, hard-working, and professional team members each week. Alongside this program CHR launches a Volunteer Riding Program designed to keep horses exercised as they wait for their new adoptive homes. This frees up time for our trainers, so they may focus on the horses that need a true trainer to continue their education. With a very generous donation, CHR also installs new horse-safe fencing around all enclosures on the 60-acre property. CHR also qualifies for the Combined Federal Campaign program to reach new donors and supporters nationwide.
2013 – Another great year! 30 horses find new homes, and CHR's Crisis Assistance Program helps several horse owners who fell victim to the massive Colorado flooding. A partnership is sparked with Colorado State University's Vet Teaching Hospital to provide annual dental care to CHR's herd.
2012 – CHR kicks off a new Education Program Series to the public. Classes and clinics include topics around elderly horse care, purchasing a horse, and western dressage. A new deworming protocol is put into place based on fecal testing rather than blind use of dewormers. 50 trees were planted around the property, and newer horse-safe fencing was built.
2011 – CHR is accredited by the Global Federation of Animal Sanctuaries. This distinguishes CHR as a model rescue that functions under extremely high standards of care. The training program piloted in 2010 flourishes, and CHR is able to adopt out a record number of horses in the calendar year.
2010 – CHR creates an official training program to increase the adoptability of its horses. Trainers work with horses both at CHR, and at their own facilities. In preparation to apply for accreditation by the Global Federation of Animal Sanctuaries, CHR begins major renovations to the facility. Improvements are made to the barn and feed room areas, as well as fencing around the property.
2009 – CHR takes in 7 mustangs from a Nebraska starvation case. With over 200 horses seized, it is one of the largest impound of horses in U.S. history. An additional 9 Arabians are received from a Weld County impound.

2008 – The steady upsurge in the number of unwanted horses and increased public awareness of reporting abuse brings more and more impounds and requests for owner surrenders. Significant capital improvements are made, including new quarantine pens, an outdoor classroom, and a garden. Educational programming is expanded with the addition of Unicorn Ranch's lesson program and summer camp and the Wild at Heart Equine Assisted Psychotherapy program.
2007 – Major impounds included 5 malnourished Arabians, 2 of whom were pregnant. Both mares and foals have done well and gone to good homes. Three severely starved impounds arrived in time for Christmas. The two who survived went to new homes. Coordination with other organizations such as the Boulder County Horse Association and Naropa University increases the number of CHR seminars and clinics.
2001 – All of the rescue's operations were housed at the new 50-acre facility in Longmont, CO.
2000 – CHR begins to regularly care for an average of 45 or more horses per month. Planning began for a new facility on 50 acres in Boulder County. The horses temporarily moved to a private facility in La Salle, and the administrative office moved to Louisville.
Throughout the 1990s, CHR continued to expand its services by developing an education program, including Horse Care and Management courses.
1992 – CHR moved to the Ridge Home a former orphanage and dairy farm in Wheat Ridge. The old cow barn served as an intensive care unit for horses. Those waiting for adoption were kept at a private boarding stable in Arvada. CHR was also integral in rescuing 13 starving horses in Watkins, during late winter/early spring. The former owner was successfully prosecuted for animal abuse. That fall, state animal control authorities called on CHR to rescue 13 neglected horses and foals in Routt County.
1990 – CHR was called upon to rescue and rehabilitate horses involved in a devastating accident on I-70 where a large livestock trailer lost its brakes. CHR offered its services on-site and saved as many horses as possible. Despite injuries ranging from a broken skull to severe cuts, four horses were rehabilitated and adopted out: a Belgian, a Quarter Horse, a Palomino and a 3-year old Appaloosa.
1988 – Colorado Horse Rescue received its 501(c)(3) non-profit status. The organization consolidated their equines into one private boarding stable in Arvada.
1986 – Close friends Sharon Jackson and Jill Pratt founded Colorado Horse Rescue to provide shelter, rehabilitation and care for abused and neglected horses. Area stables and farms offered vacancies at their facilities to help shelter horses rescued by CHR.
CHR is home to five dedicated and talented staff members, and an active Board of Directors.
Meet our Team.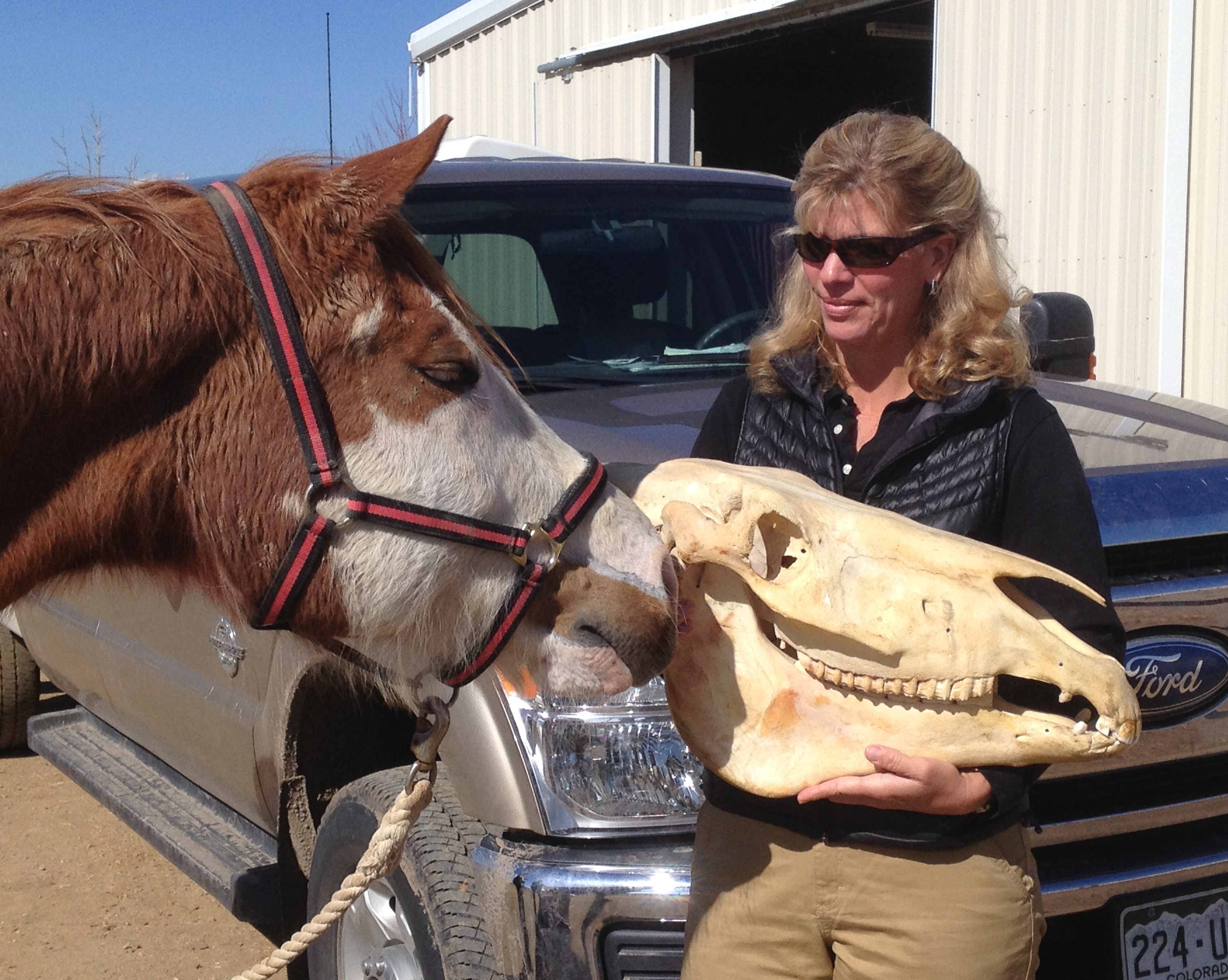 Thanks to the discounted services from professionals in a number of fields, CHR is able to maintain excellent standards of care for its horses.
View Services.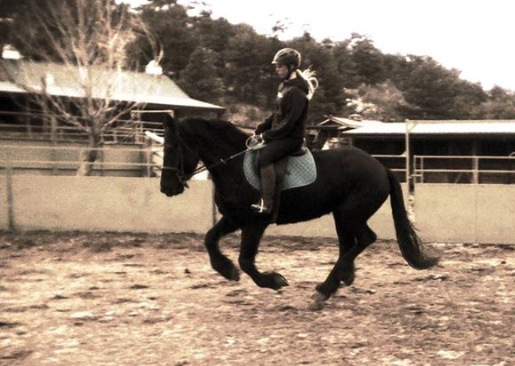 Equine training is a fundamental piece to the adoption process. With the work of our talented trainers, CHR horses are prepared for wonderful new homes!
Meet our Trainers.