Horses Under Evaluation
Horses in this section may be undergoing veterinary care for health issues, or they may be under evaluation with a trainer for temperament and level of ride-ability.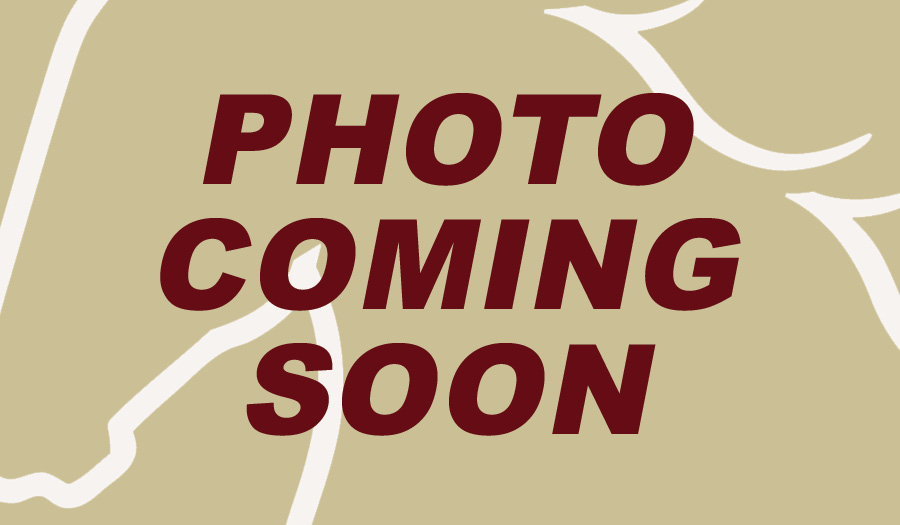 Dandy
AGE: ~19
BREED: Quarter Horse
GENDER: Gelding
HEIGHT: TBD
HANDLER EXPERIENCE: TBD
FEE: TBD
Dandy is a brand new arrival to CHR. At the moment he is underweight and we are working to build his muscle tone and topline. He is exceptionally friendly on the ground and loves people. Check back for updates on this easygoing gelding!
HEALTH/BEHAVIORAL INFORMATION: TBD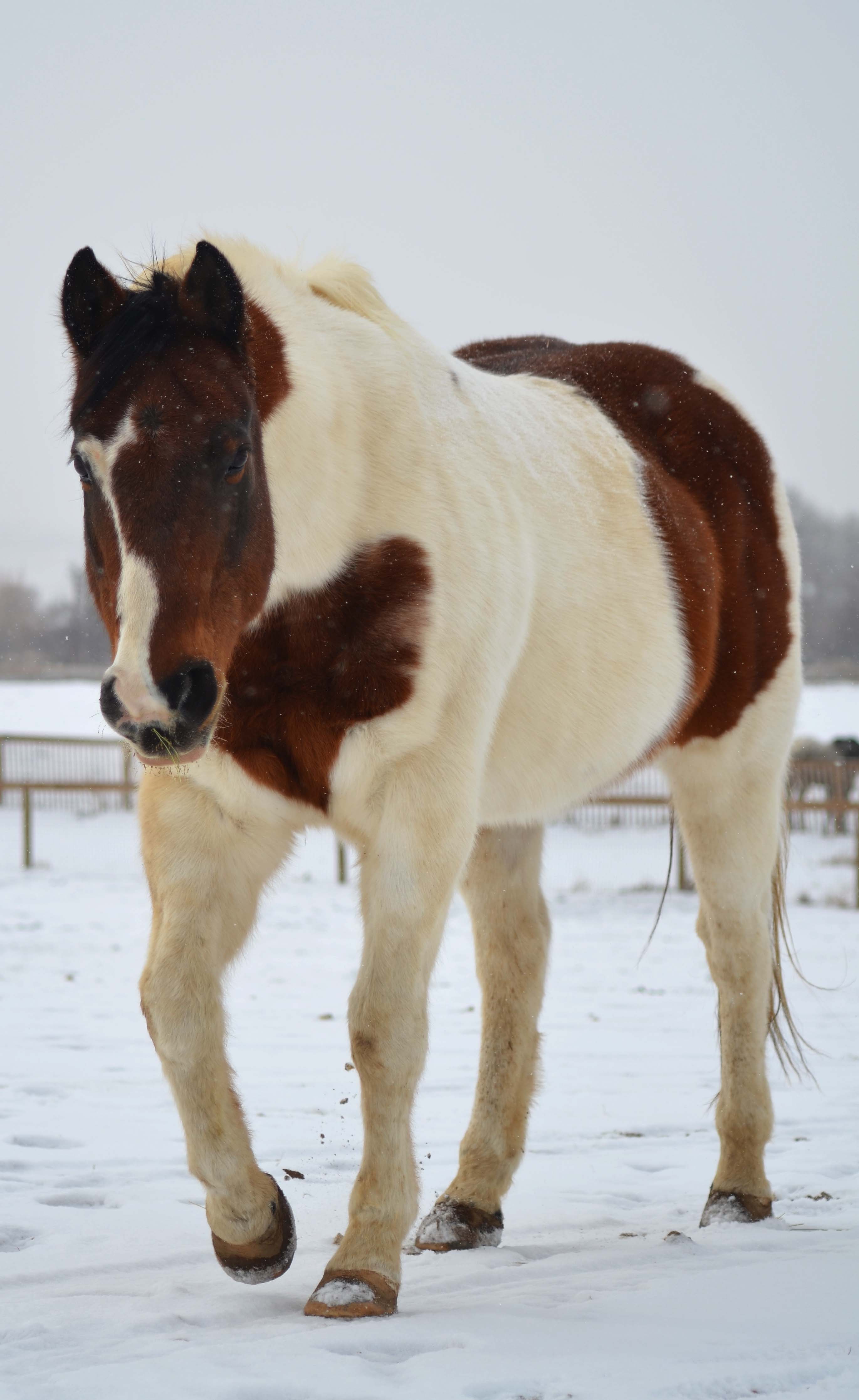 Elvis
AGE: 18
BREED: Quarter Horse
GENDER: Gelding
HEIGHT: 15.3 hh
HANDLER EXPERIENCE: Intermediate
FEE: $800
Truly loved by his owner, Elvis was surrendered because she just couldn't financially provide for him any longer. He has been diagnosed with Polysaccharide Storage Myopathy (PSSM) commonly known as 'tying-up'. PSSM is a genetically-inherited condition where the muscles of the horse are unable to properly store glucose (sugar). The condition is managed through a low-starch diet and consistent exercise. With his diagnosis Elvis still thrives as a light ride horse so long as he is provided consistent exercise. He is still under training evaluation.
HEALTH/BEHAVIORAL INFORMATION: Diagnosed with PSSM type 2 moderate, requires a low starch diet and consistent exercise
Rhett
AGE: 16
BREED: Paint
GENDER: Gelding
HEIGHT: TBD
HANDLER EXPERIENCE: TBD
FEE: $TBD
Rhett is a gorgeous horse who found himself in an at-risk situation. His loving owner of many years became unemployed, and upon facing foreclosure he was unable to continue to care for Rhett. Having arrived slightly underweight, Rhett is in now in a healthier state. This big, loveable gelding will need a kind and patient person to help him find is way in the world again. He is a well-built, kind-hearted, beautiful boy. As we continue to uncover more about this sweet gelding we will be able to focus his training in a more specific direction. For now he simply enjoys long, sunny, Colorado days, playing in the pasture, and making new horse friends – all of which building strength, confidence and skills to move towards his new life!
HEALTH/BEHAVIORAL INFORMATION: Easy keeper; currently under evaluation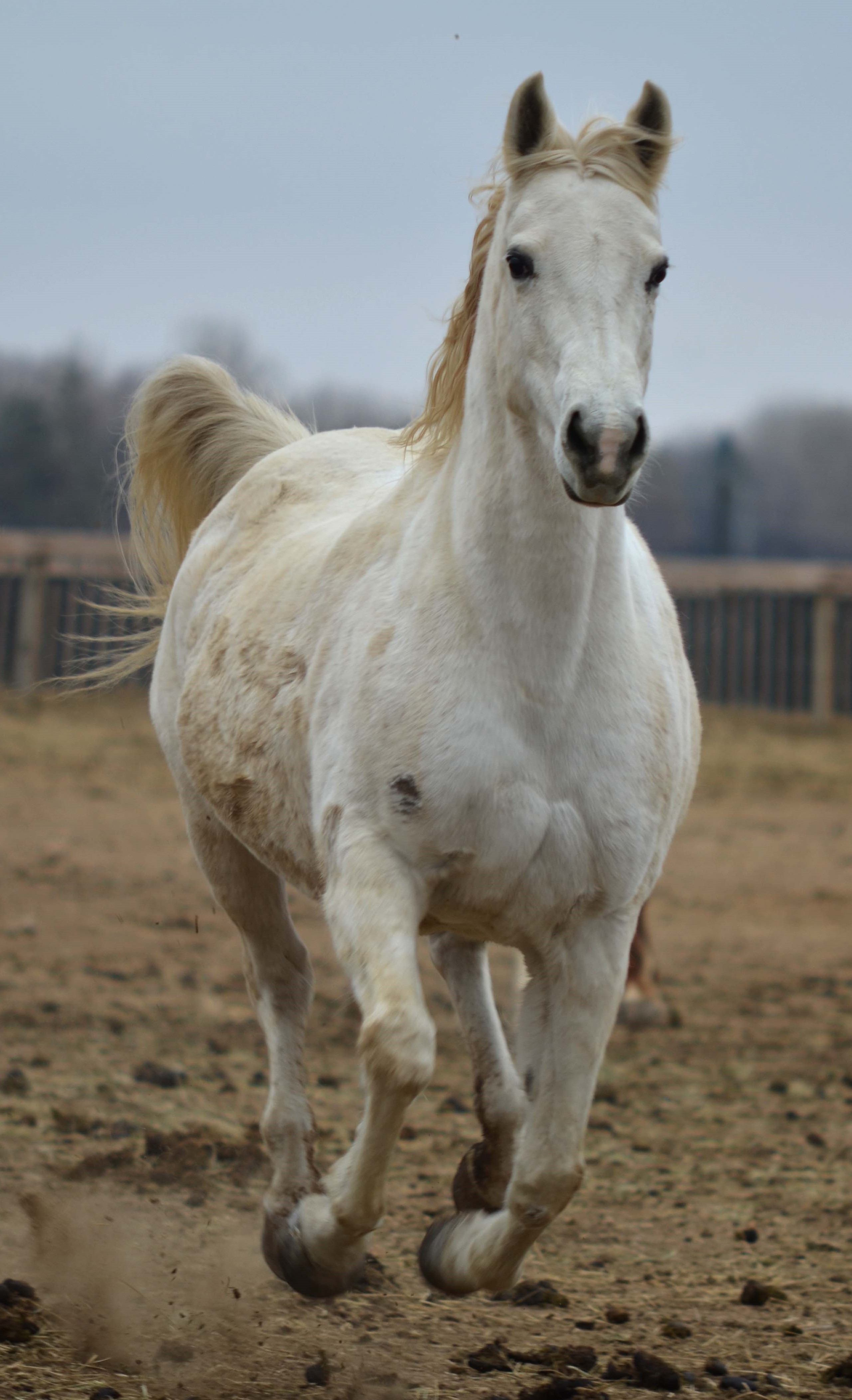 Zelda
AGE: 19
BREED: National Show Horse (Arabian/Saddlebred)
GENDER: Mare
HEIGHT: TBD
RIDER EXPERIENCE: TBD
FEE: TBD
A sweetheart to her very core, Zelda is a kind soul who spent most of her life in the riding arena and out on the trail. Surrendered by a loving owner in the midst of a medical crisis, Zelda is a relatively new arrival to CHR. She bonds well with other horses, and adores human attention. Her kindhearted nature is easy to see when handling her on the ground. Zelda has a history of mild, chronic laminitis, so upon arrival we had our vet examine her to determine her level of soundness moving forward. Although she is rather sound without shoes, radiographs did show minor abnormalities to confirm her chronic diagnosis. Zelda is still on vet hold as we have yet to apply front shoes and continue with her training evaluation. That said, our vet is optimistic that she will make a lovely low-level riding horse for a special adopter. Stay tuned as we learn more about this incredible mare.
HEALTH/BEHAVIORAL INFORMATION: Easy keeper; mild, chronic Laminitis must be appropriately managed moving forward